Sneak Peek: Next Season's New K2 Mindbender Skis
K2 has a new ski line coming out for Fall 2019 called the Mindbender which uses two proprietary technologies depending upon if you are skiing the resort or the backcountry. Their Mindbender 95 and 108 width skis will both use a Titanal Y core construction which uses a Titanium alloy in a 'Y' configuration from tip to tail. This ensures torsional rigidity and easy turn initiation and edge control in the tip of the ski while underfoot where there is more titanal you get a nice stable platform to apply pressure to the ski. In the tail of the ski there is less Titanal and it's found in the middle of the ski so that the finish of the turn is more playful and forgiving.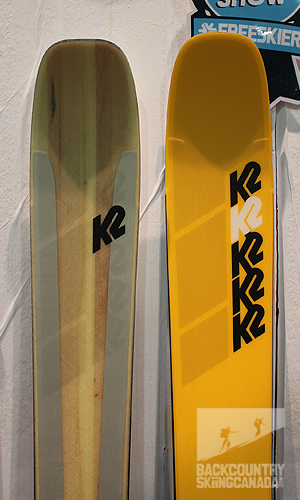 Watch the following video overview to better understand the entire line of new K2 Mindbender Skis:
Still in the K2 Mindbender line, there will be the 116 width ski which will use a carbon weave around the wood core of the ski for torsional rigidity in the shovel and easy turn initiation and good edge control. This is a lighter construction than the Titnal Y core and ideal for backcountry skiers who need a little softer ski with better floatation. In the tail of the 116 Mindbender ski the weave gets more loose and broader so the finish of the turn is more playful and fun.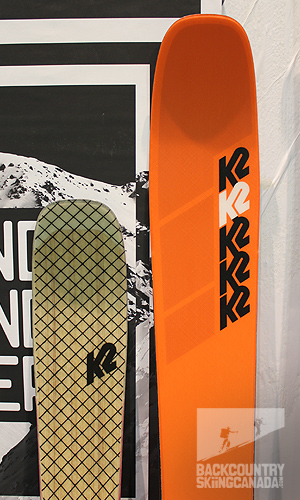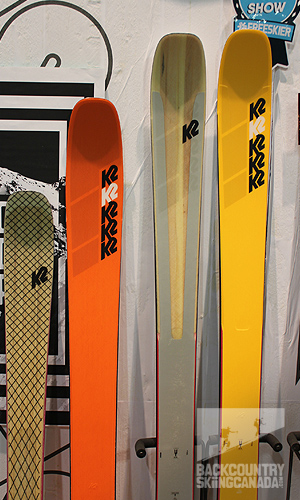 For the women out there the Mindender is available in a 106 and 115 width ski. These two skis are designed specifically for women and not just a pretty top sheet slapped on the men's skis. Carbon is used instead of Titanal metal in the Y Core as it provides better flex and edge hold and makes for a much more fun ski for the ladies. There is also a binding plate in the women's ski to allow the ski to still flex and eliminate the dead zone typically found underfoot.