El Niño and Snowfall Patterns
There is a lot of confusion surrounding El Niño and how it affects snowfall patterns but during El Niño, trade winds weaken and warm water is pushed back east, toward the west coast of the Americas. El Niño means Little Boy in Spanish. South American fishermen first noticed periods of unusually warm water in the Pacific Ocean in the 1600s. The full name they used was El Niño de Navidad, because El Niño typically peaks around December.
El Niño can affect our weather significantly. The warmer waters cause the Pacific jet stream to move south of its neutral position. With this shift, areas in the northern U.S. and Canada are dryer and warmer than usual. But in the U.S. Gulf Coast and Southeast, these periods are wetter than usual and have increased flooding.
Kemper Snowboards created an article that explains the basics of El Niño and I've included it below for a good primer on exactly what it is and how it affects snowfall patters:
As winter approaches, many of us eagerly anticipate the first snowfall of the season. However, understanding the factors that influence winter weather patterns can help us prepare for what's to come. One such factor is El Niño, a climate phenomenon that can have a significant impact on snowfall patterns. Let's explore what El Niño is, how it affects winter weather, and what you can expect for snowfall this winter.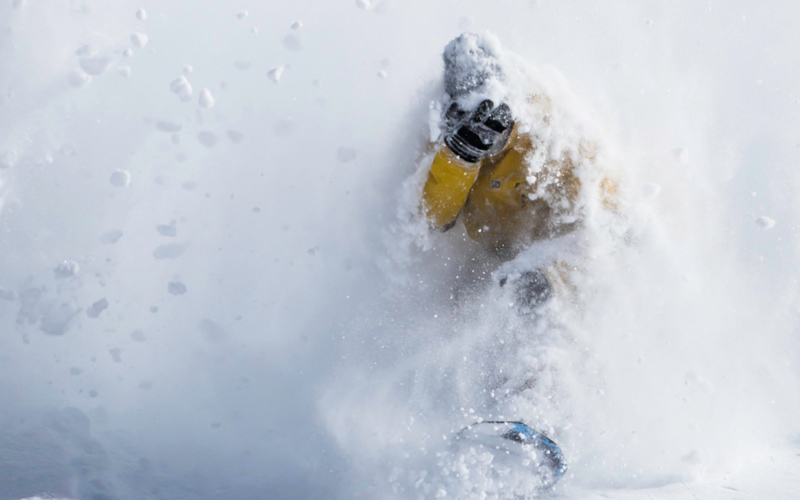 Photo By: Christo Bowers
What is El Niño?
El Niño is a climate pattern that occurs in the tropical Pacific Ocean. It is characterized by the periodic warming of sea surface temperatures, which can disrupt normal weather patterns around the world. El Niño events typically occur every two to seven years and can last for several months.
How Does El Niño Affect Winter Weather?
El Niño has far-reaching effects on global weather patterns, including those in North America. During an El Niño event, several key atmospheric changes take place, which can influence the winter weather in different regions:
Warmer and Wetter Conditions: In many parts of the United States, particularly the southern states, El Niño tends to bring warmer and wetter conditions during the winter months. This can lead to more rain and less snowfall in these areas.
Northern Influence: Conversely, regions in the northern United States and parts of Canada may experience colder and snowier winters during El Niño events. The jet stream, which controls the movement of storms, can shift southward, allowing cold air to plunge into these areas, leading to increased snowfall.
Drought Relief: El Niño can also bring relief to areas suffering from drought conditions by increasing precipitation. However, this often comes in the form of rain rather than snow, which may not be sufficient to alleviate winter water shortages.
What to Expect This Winter
As we head into this winter season, it's important to note that while El Niño can influence weather patterns, it's just one of many factors at play. Weather is complex and can be influenced by various local and global phenomena. Additionally, El Niño events can vary in their intensity and duration, so their impact on winter weather can differ from one event to another.
To get a more accurate picture of what to expect in terms of snowfall this winter, it's advisable to stay updated with local weather forecasts and consult with meteorological experts who can provide region-specific information.
By understanding the potential effects of El Niño on winter weather, you can better prepare for the upcoming riding season and adapt your plans accordingly. Whether you're chasing powder or just want to stay warm and cozy during the colder months, keeping an eye on El Niño's influence can help you make the most of winter. Go Shred!