Touring Hamilton 2 Soapbox Comp
Hello Again,
At it once again in Hamilton, after my last day at the hills of Chedoke I was eager to find another spot to try out. This area is 5 minute drive from my house, it's the East end of the Rail Trail. At the bottom of the escarpment runs the tracks for freight trains. A short walk along the pathway trails break off up the hill into some interesting terrain.
As you can see there is a lot of thick brush with fallen trees and exposed rocks. I spent an afternoon hiking with my camera getting a feel for some spots that would be worth checking out after the next significant snowfall. After picking out a few lines to try out all I needed was some fresh powder. Fortunately I didn't have to wait too long as we had a nice dumping the following week.
Exposed rock surrounded by small trees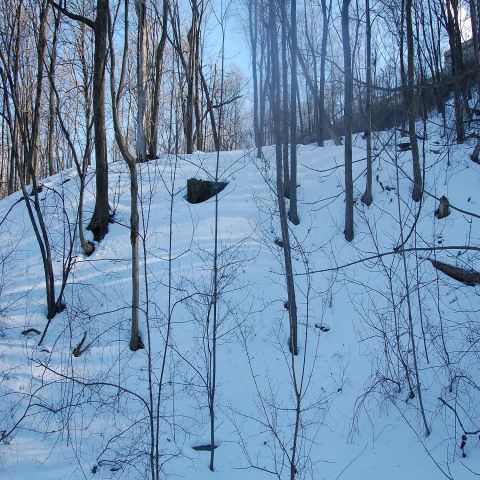 Trail markings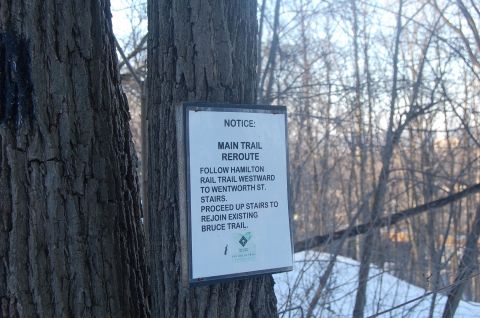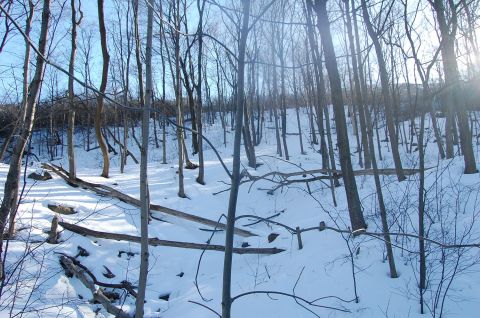 Above: looking up the hill/Below: A shot from the top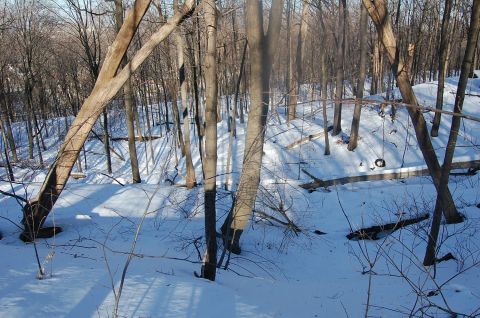 The fresh snow held really well to existing base and was able to take advantage of some of tight turns and natural features. It took some maneuvering to avoid some of the downed trees but the overall experience was really good.
I was able to video document the afternoon and compiled the videos to the music of my favorite local Hamilton band "The Reason"
doesn`t look like I`ll have a chance to explore anything else in the city this season as the snow is all but gone. I plan to do some hiking in the off season looking potential spots to tour next year.
Till next time,
Lambie