Scary Rutschblock test fail
The latest Public Mountain Conditions Report show a scary result on a Rutshblock test - wow.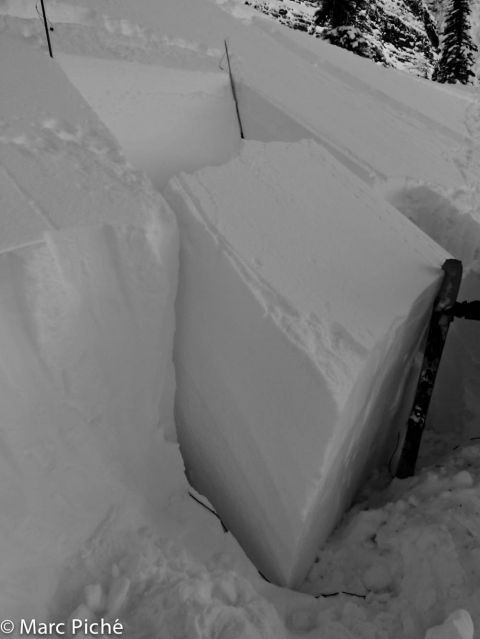 We were skiing in the Crowfoot Glades with the CAA level 2 course today and decided to investigate the weak facetted layer near the bottom of the snowpack with a Rutschblock test.  Conventional wisdom states that the RB does not often produce reliable results on layers that are buried more than 100cm below the surface of the snowpack but out of curiosity, it was decided to try anyway.
The first test was on a North facing 35 degree slope, just above treeline (2200m) and it failed down 190cm on a weak facetted snow layer near the ground at a rating of 3 on a scale of 7.  This means that it failed when the skier "down weighted" the block.  We decided to try to reproduce this result and the next one failed at a rating of 1 which means it slid once we cut the back and sides of the block.  This result was reproduced a second time on a similar slope about 400m away. 
What does this mean?
It reminded us that despite conditions slowly appearing to improve in this area, the layer at the base of the snowpack is weak enough to fail at relatively low loads but deep enough to produce very large avalanches when it does.