Rockies Conditions 3-Feb-17
Rockies Conditions 03-02-17
Looks like we had a bit of an avy cycle at the start of this week. Blowy winds scoured half the skiable slopes and loaded up the other half. There seems to have been a few near misses around the valley over the weekend, remember that red flags are generally bad things.
We went out and poked our head around the Lake Louise slackcountry early this week and heard more than enough naturals and shots to keep our terrain choices very conservative (i.e. flat). What slopes we did ski (N-NE) were a slab sandwich of hard and soft windslabs all sitting on those pesky facets that we all know and love.The skiing was terrible in the alpine, terrible at treeline and terrible below treeline.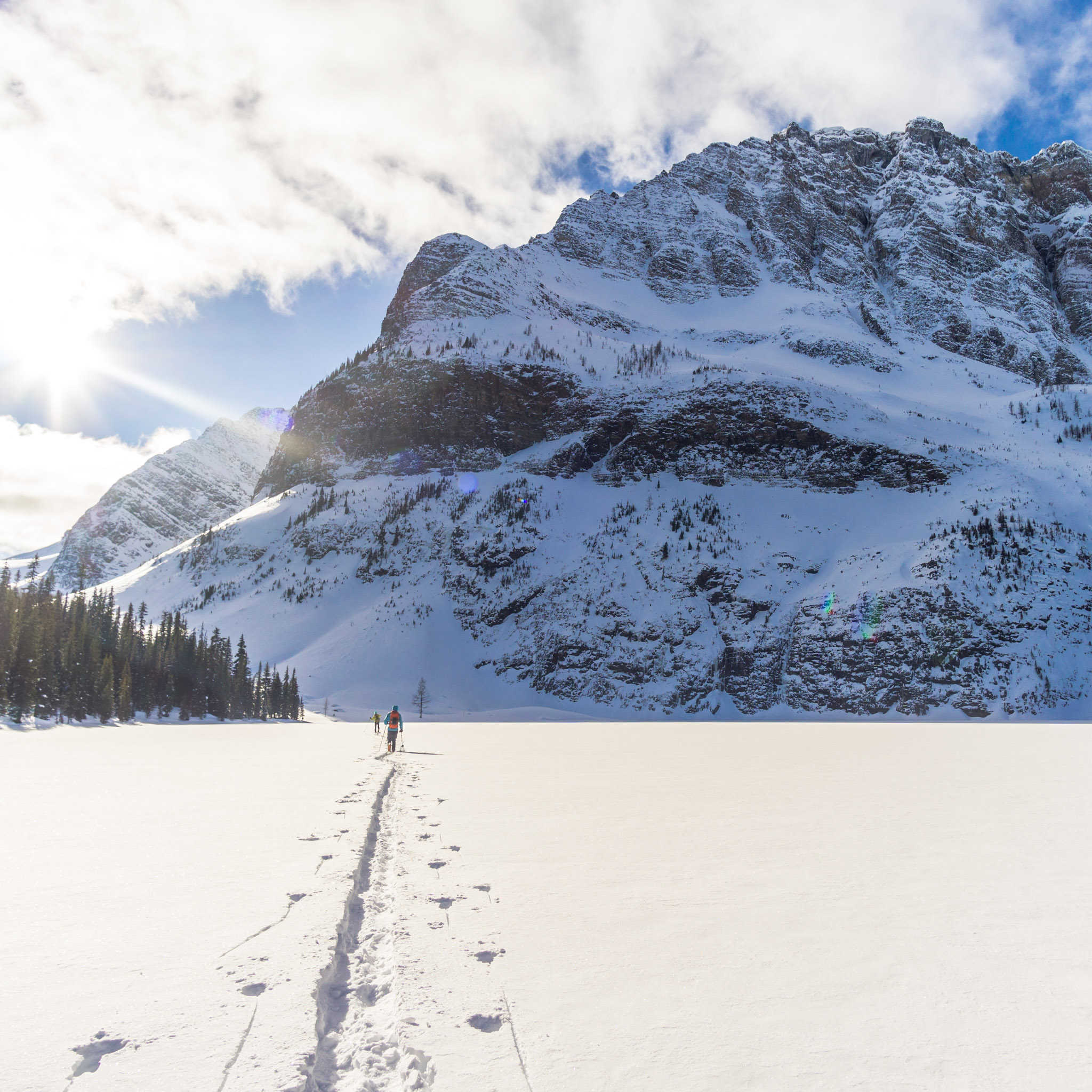 Half decent skiing in the middle of nowhere
We did manage to find some half decent skiing along the 93S on a W aspect at treeline. Alpine was (surprisingly) wind hammered with boilerplate slab making for resort like turns. Sharpen those edges to 88 degrees if you're heading up high before the snow hits. At treeline and below was waist deep pow and faceshots for days! Just kidding, but the snow was fairly soft and there were occasional bottomless facet pits to avoid. It was also pretty darn cold.  
K-country is expecting the brunt of this storm and the forecasters there are thinking it may kick off another avalanche cycle. I'm not sure it's worth heading out there this weekend but I'm not your mother so do what you want.
There could be a fair whack of snow coming in this weekend so depending on the amounts this could mean risky travel. Keep an eye on the weather stations around the parks and keep your plans loose as a goose.