Dear Mountain Guests; Will Gadd talks about the risks associated with mountain recreation
 When we recreate in the mountains, we enter an inherently dangerous environment and therefore have no choice but to accept a certain amount of risk. This is as true in the summer as it is in the winter, and either shoulder season for that matter. For those that have experience, be it practical, experiential, or a combination thereof, this is an accepted consequence of doing the things we love in the places we love. We learn to avoid, mitigate, and manage exposure to hazards, yet we can never be free of it. We learn about our own risk tolerances and those of our partners but as the words imply, these are tolerance: acceptable levels of exposure unique to the individual. In the end, these lessons all come with experience, and in this case that means exposing ourselves and our partners to danger.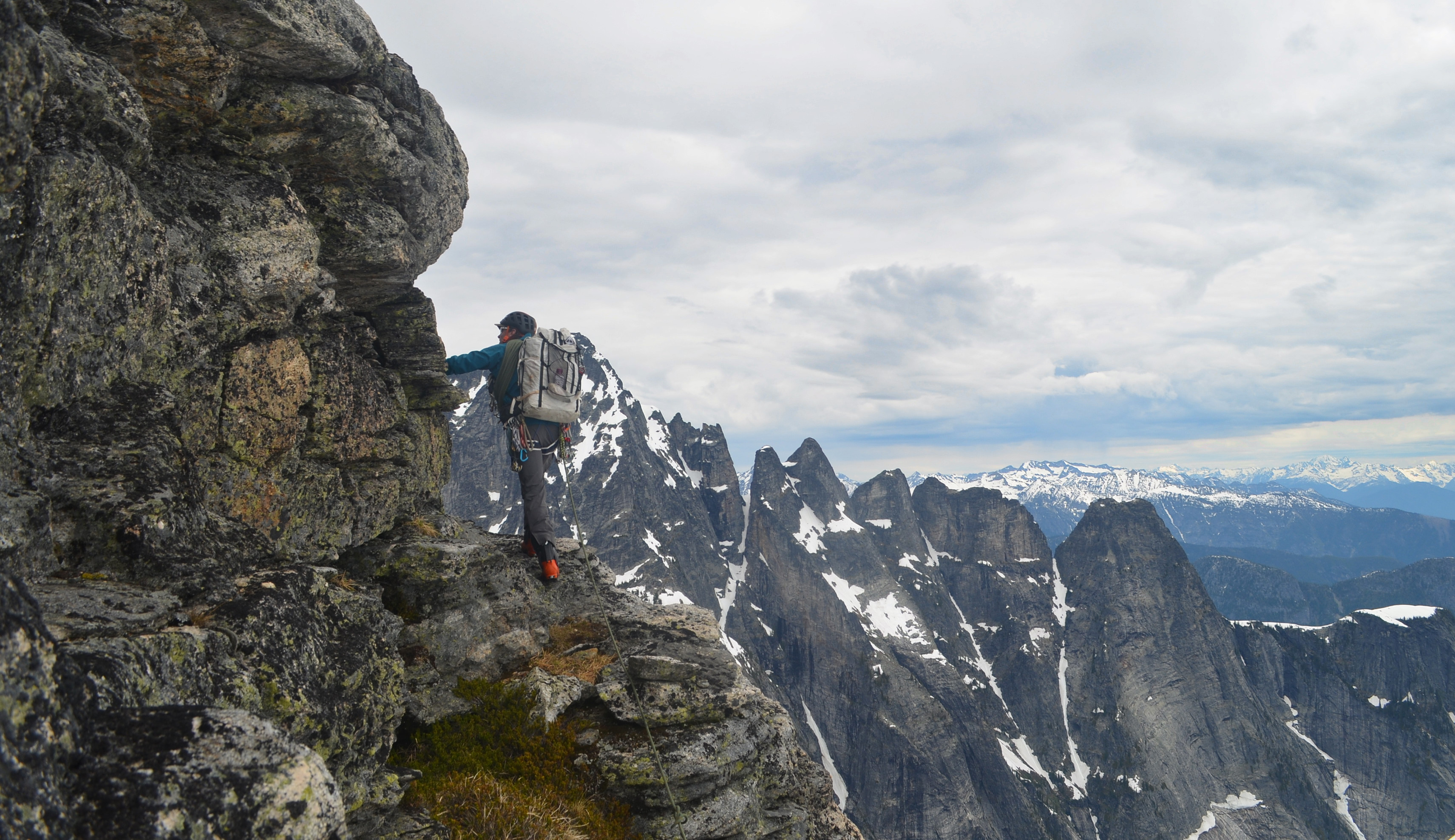 Peaking around the corner in the Valhallas. 
 When I teach intro level avalanche skills courses this is always a tricky subject to tackle but it's one of the most important lessons I have to offer. This is not something that is easily learned, though some seem to grasp the concept more readily than others. For myself I can say that I had heard the words and could repeat them but it took a few first hand lessons for me to truly understand and I'm lucky that those lessons came cheap. Thankfully, Will Gadd has written an open letter about the subject and has done as good a job as could be asked in regards to capturing this concept. Will Gadd is a guide, renowned ice climber, and is about as qualified as anyone could be to speak about the subject. 
 Here's hoping you enjoyed the article and that your lessons come cheap. And hey, maybe consider hiring a guide. Play safe out there!