Avalanche Canada's blog: How to Approach Big Lines
When dreaming of nailing those big, steep lines in complex terrain, timing is everything! Josh Smith of Avalanche Canada takes us through going big this Spring.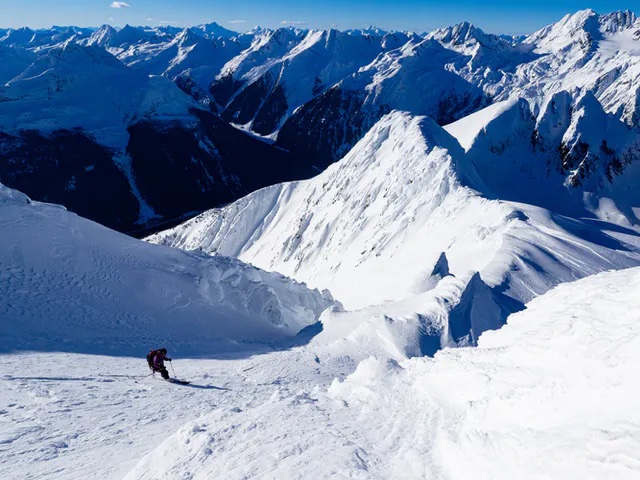 Most big lines are achieved during the Spring months; when the snowpack has transitioned from a tricky set of weak layers to more uniform layering. You should be looking for a daily melt-freeze cycle of warming up during the day and freezing solid overnight. Here, the golden rule for attempting to ski big lines is to start early! You want to get in when things are still frozen and the top few cms are beginning to soften, and out before the snow gets too slushy and things start changing rapidly due to the heat of the day. Getting familiar with your local snowpack is super important.
Avalanches aren't the only hazards to consider when attempting big lines. Click
HERE
to learn more about what else is on AvCan's list of conditions and factors that go in to approaching big lines in complex terrain.