New G3 Ion Tech Binding Announced - VIDEO
We here at Backcountry Skiing Canada are huge fans of tech bindings for alpine touring and we are ecstatic to offer you the scoop on G3's new ION offering. We've reviewed tech bindings from Plum, Dynafit and G3 in our binding review zone but, in this case, Cam Shute, G3 Product Development Engineer, walks us through the nitty gritty of what looks to be a player. Cam was one of the project leads, working with Rob Moore and others at the G3 mothership in North Vancouver, BC.
Though we haven't skied on the binding yet, we'll likely get a pair in a few weeks and will share our impressions in a review. On first pass, they look very nice: at 585g each, they are lighter than any tech binding with a RV 12, the heel lifts are super effective and sexy-orange, and the boot stop spring thingy appears to make them easy to engage the pins. There's also an insane trick Cam uses to switch from tour to alpine mode with his pole grip (look for it on the vid).
Now, some sexy shots...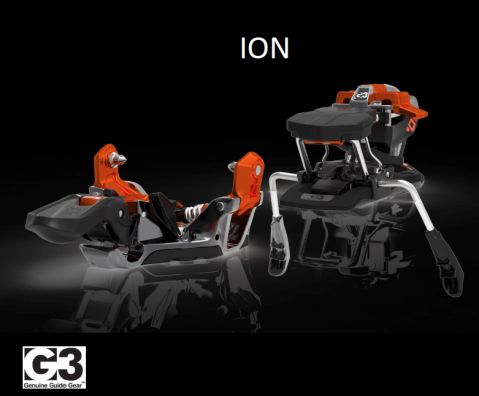 (click for larger view)