Arva Neo Transceiver - Review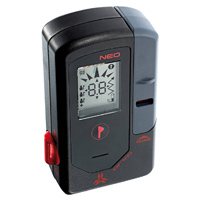 User-friendliness is the Neo's strong suit. Without reading any instructions turning the transceiver on, toggling between Send and Search, and using the flagging feature were very straightforward and intuitive. The Neo has all the features the average backcountry user requires – and nothing more. There are no unnecessary bells and whistles or quirky features that inhibit the fast and efficient use of the product.
On the performance side, the transceiver is equally strong. Search range is excellent, and comparable to high-end offerings from other leading brands. The range lived up Arva's claim of 60 metres, and handled multiple burials with ease.
Read the rest of the Arva Neo Transceiver Review over here.