DPS Skis Dreamtime Sales Event
We may be in the heat of Summer but that's no reason to not consider getting your hands on a new pair of DPS Skis at a smoking deal.
DPS Skis is launching their Dreamtime Sales Event which runs from August 3-18, 2020 and offers $200 off exclusive Special Edition and 2020/21 skis.

If you are craving something truly rare and exotic from DPS then the 15th Anniversary Cold Smoke Special Editions are limited 'artwork' creations made in Salt Lake City, Utah, at the DPS factory. They are available in the following models:
Alchemist Wailer/Yvette 112 RP - 158cm, 168cm, 178cm, 184cm, 189cm
Alchemist Wailer/Yvette 100 RP - 153cm, 163cm, 171cm, 179cm, 184cm, 189cm




In addition to this all accessories – including apparel, PHANTOM Permanent Waxless Glide and the brand's new skins and poles – are reduced by 15%.

Thes incredible deals are available through key DPS retailers and online at dpsskis.com

For 2020, DPS breathes new life into the cult favourite RPC shape. Available in 186cm and 192cm lengths, the Powderworks creations have a 115mm waist width and are the ideal tool for charging directional skiers that value stability and strength over nimbleness and flotation. In time-honoured DPS tradition, this Powderworks edition of the RPC features a sneak-peek into construction improvements that result in a unique combination of both improved damping and power.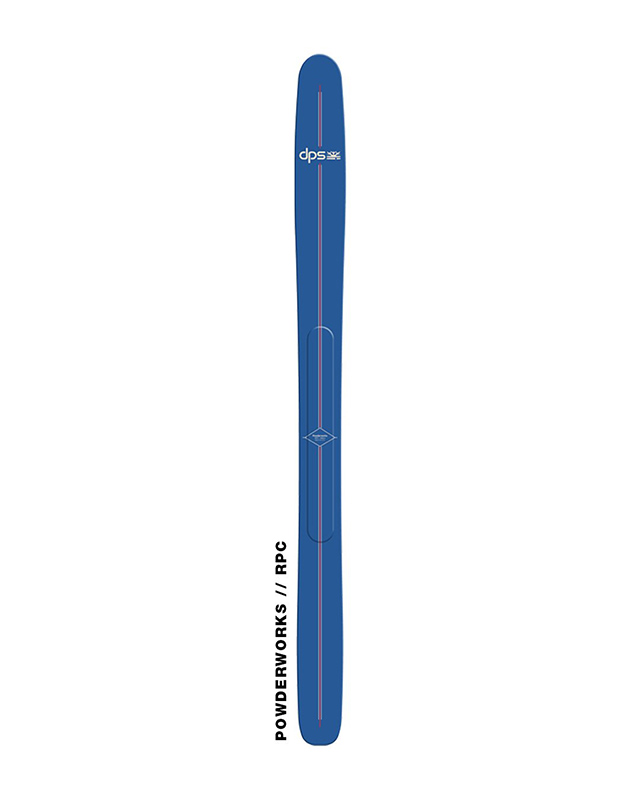 Fabricated with two hardwood species of disparate densities and grain orientations, along with innovative sidewall technology, the new Pagoda Piste collection features an inventive method of horizontally combining elements to produce a supremely damp and stable platform. The freshly launched front-side oriented collection takes centre stage during Dreamtime. The 2020/21 offerings are as follows:
Pagoda Piste 90 RP - 152cm, 157cm, 165cm, 171cm, 179cm, 184cm
Pagoda Piste 94 C2 - 157cm, 165cm, 171cm, 178cm, 185cm
Pagoda Piste 100 C2 - 157cm, 165cm, 171cm, 179cm, 184cm, 189cm

Also new for 2020/21 is DPS' Pagoda Tour collection. By mating its proprietary new carbon laminate with a combination of ash and paulownia woods, and a purpose-built aerospace grade foam, DPS has engineered five lightweight shapes that have a distinct combination of power, energy and damping traditionally found only on front-side oriented skis. Freshly minted for 2020/21 are these backcountry-specific models:
Pagoda Tour 87 C2 - 157cm, 165cm, 171cm, 178cm
Pagoda Tour 94 C2 - 157cm, 165cm, 171cm, 178cm, 185cm
Pagoda Tour 100 RP - 153cm, 163cm, 171cm, 179cm, 184cm
Pagoda Tour 106 C2 - 155cm, 163cm, 171cm, 179cm, 184cm
Pagoda Tour 112 RP - 158cm, 168cm, 178cm, 184cm