Scarpa Freedom SL Alpine Touring Boots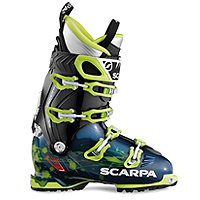 Prior to trying out the Scarpa Freedom SLs, we were already admitted Scarpa lovers and have reviewed many of the company's boots over the years. If you are curious, check out what we think of the: Scarpa Maestrale RS, Scarpa Maestrale, and Scarpa Rush. Back in the days when telemarking made sense, I had one of the first pairs of the T1s (and they were awesome). After transitioning over to AT, I ran a pair of the Scarpa Denalis. Anyway, you get my drift. This reviewer has had a lot of experience with Scarpa products over the last 20+ years. The Italian company has a rich heritage, is family run and boots are their thing. These factors add up to a high likelihood that they make a good ski boot. Oh…they also make awesome backpacking boots.
We are looking forward to getting our mitts on a pair of this year's Scarpa F1 Evos in the next few weeks. You can look for a review of those in the future, but in the meantime, take a watch of Scarpa North America's CEO, Kim Miller, extolling the boots' virtues when we saw him at the OR show last year.
Take a look at our video review of the Freedom SL immediately below.

The Scarpa Freedom SLs are in the Freeride category as defined by Scarpa. The Maestrales we talk about above are under the Alpine Touring heading. The ideal boot for you depends on what kind of skier you are and what you want to do with it. Scarpa's range can satisfy all kinds of backcountry skiers. Let's look at some pics and discuss the features:
Here's a close up of the toe, featuring the Dynafit QuickStep toe inserts. These are manufactured by Dynafit and ensure that the binding/boot interface is dialled.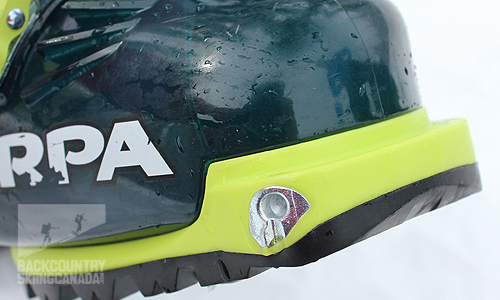 No surprises here. The tech-compatible heel program. You can also see how tight and precise the sole block fitting is. There are alpine and tech compatible soles available, BTW.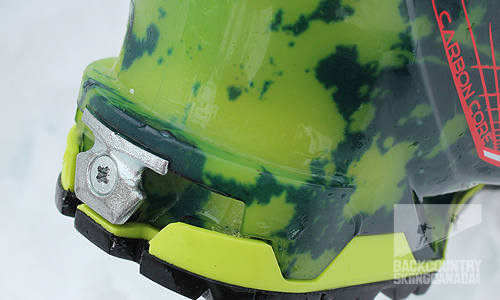 External, idiot-proof ski/walk mechanism. This design minimizes ice-up and allows for simpler field repair.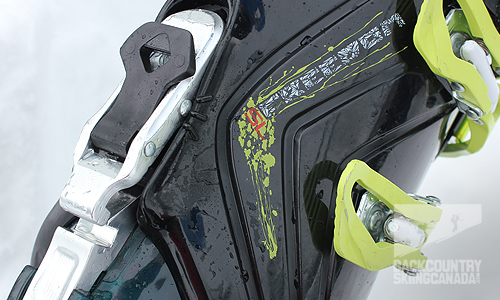 Here's the little doo-hicky that enables you to leave you buckles done up, even when they are super loose.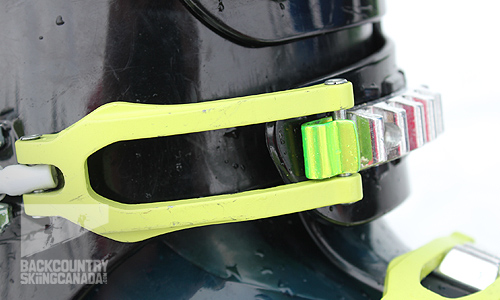 Alpine-style buckles. Why do we have a picture of these?

Front and back. Alpine style all the way.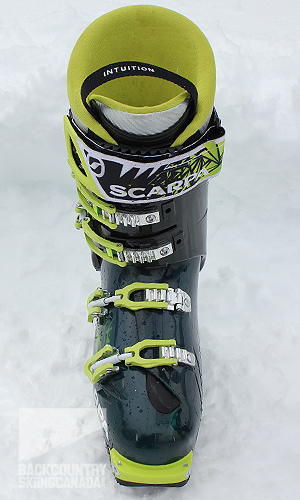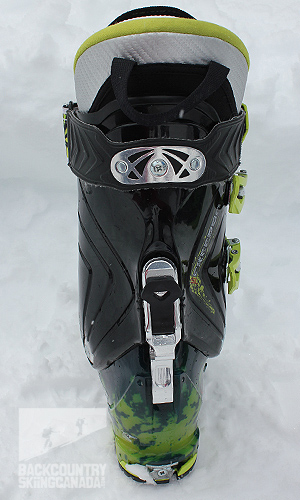 Outside and in.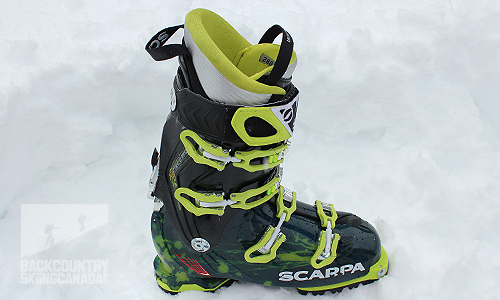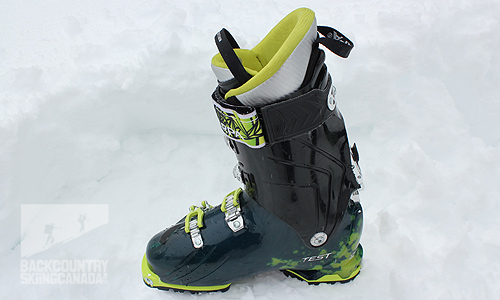 The Intuition liner, which feels less beefy and thermoformable than those in other Scarpa boots. It's likely intentional and part of the desired race-fit feel.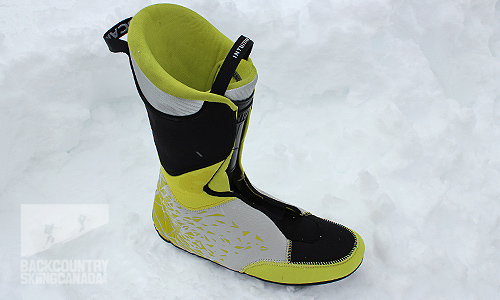 Vibram soles. For both alpine and tech versions. They are the best, in my opinion.

Features:
Forefoot Last Width: 101mm
Inner Boot: Intuition FR Speed
Materials: Shell, Cuff , Tongue are Pebax® Renew
Buckles: 4 + FR Power Strap
Forward Lean: 10° - 18°
Sole: Vibram® Mountain Plus
Verdict:
As I mentioned up top, different boots appeal to different people. If I was a hard-charging freerider, the Freedom SLs might be my boots of choice. I have been on big tours with people wearing them and they love them. You know—the kinds of folks who also run the Dynafit Beast bindings. Truth is, I fall somewhere in the middle-aged, ski-a lot-but-ski mellow camp and the Freedom SLs are more boot than I really need. They are well made, light for their beef factor and provide extraordinary control. For the charger, they'd be perfect. For me, they're overkill. The Scarpa Maestrale RS is about as stiff and beefy as I need to go—for touring or lift service.
SPECS:
Price: $750
Flex Index: 120
Range of Motion: 27°
Weight: 1799g; 3lbs 15oz (1/2 pair size 27)
Size: 24.5 – 31
PROS:
- Function as advertised—skis like an alpine boot
- Lightweight for a boot this stiff
- Contribute to excellent ski control
- Hot swappable alpine and touring/tech sole blocks
- 'love the power strap stabilizer thing on the cuff
CONS:
- Not quite as comfy as boots in Scarpa's "Alpine Touring" category
- Too much boot for some folks (but depends on what you need)
Rating: 8/10
Fit/Comfort 1.5/2
Cuff Rotation 1.5/2
Function 2/2
Weight 1.5/2
Quality / Price 1.5/2

Join the discussion in the forums here, and let us know what you think. People like/dislike gear for different reasons so chime in and we'll get a well-rounded evaluation.
Back to the rest of the reviews.
---